Hello! My name is Cemre. (pronounced "gem-ray")
Therapy for me is a non-judgmental exploration, a collaborative effort between the client(s) and therapist.
I provide strength-based and trauma-informed care to individuals, couples, and families. Incorporating Cognitive-Behavioral, Dialectical-Behavioral and Solution-Focused therapies, Mindfulness, and Motivational-Interviewing as needed to meet the needs of my clients.
I have a background in yoga, childbirth education, and social work.
I am currently working with adolescents 12+ and adults of all ages.
Currently, I am offering all my sessions online.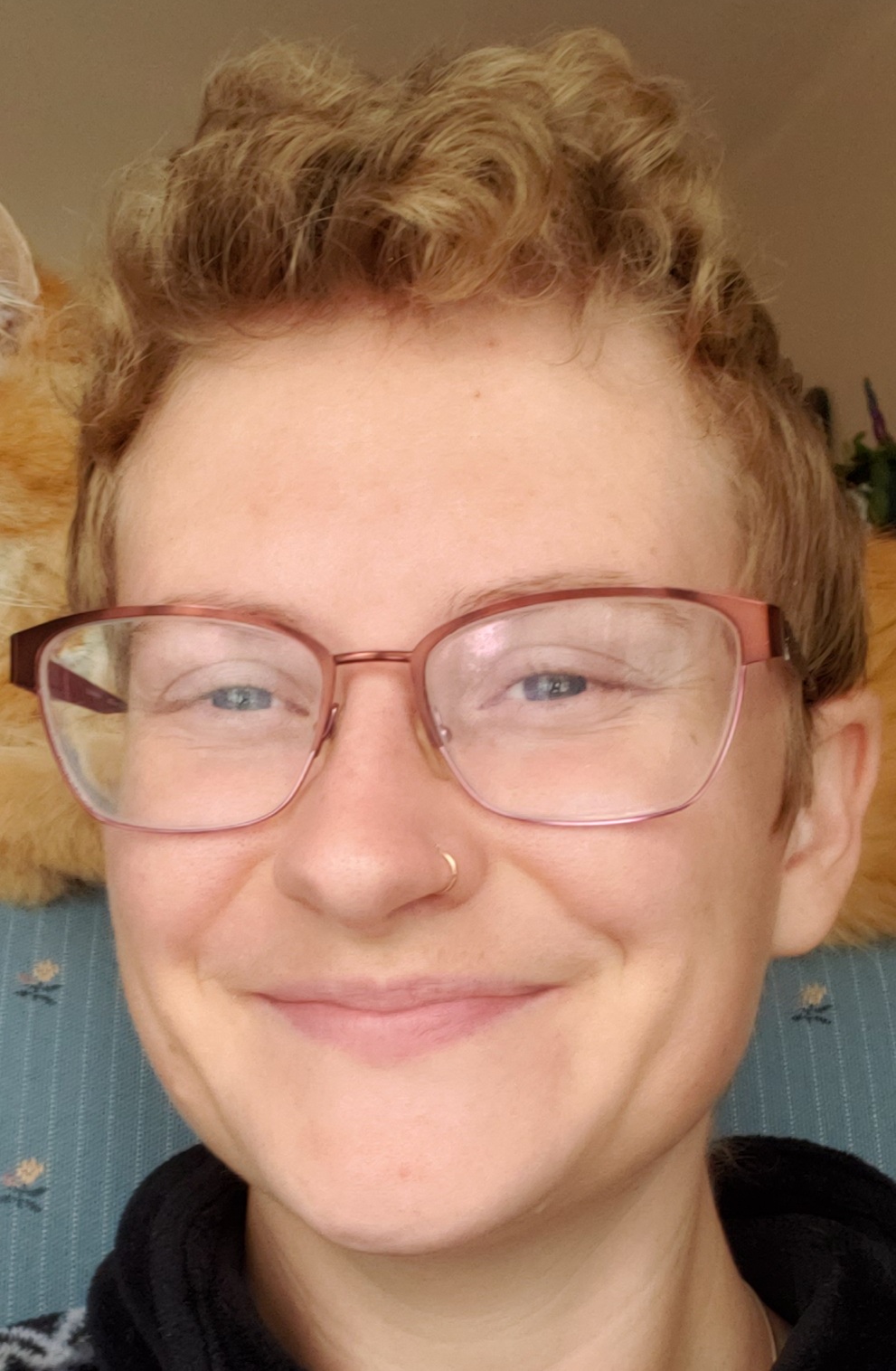 Asha
Gozzelin (ze/zir) is a MSW student (Nazareth College), 200-hour experienced yoga guide (200 E-RYT), birth and death doula, and fifth-generation healer. Before pursing a social work degree, ze received training in Restorative Yoga and Yoga Nidra, Nonviolent Communication (M.K. Gandhi Institute), Restorative Justice and Meditation (PIRI and the Center for Dispute Settlement), Race and Gender (with Michelle C. Johnson) and Embodied Antiracism with Francesca Marguerite Maximé. In zir masters program, ze has focused on advocating for alternatives to Dominant Culture, harm reduction and non-carceral responses to mental health crises.
Ze successfully completed zir clinical internship with me during the 22-23 academic school year. Asha and I will continue working on providing educational trainings together.